So you want to 'start-up' an online, e-commerce venture? Sure? So well, here're some simple start-up tips you'll need to keep in mind as you go about your latest dream.
Positioning
Online businesses are many. Make sure you have a clear idea on how you are positioning your online start-up. Is it quite similar to other internet businesses that exist? Is it a different proposition? If former is the case, well I just hope you have deep pockets to decimate the established competition, for sure they'll not take it lying low. Rethink. If latter is the case, make sure you're not too niche. Do a little keyword research on Google, look around, and figure out demand. Shouldn't be that there's hardly any demand to drive business. Unless you are certain that what you have is a disruptive idea (Uber, Airbnb .. disruptive yes, but not anymore)  that addresses long, dormant needs of consumers. In that case, call me!
Business Model
Market place model? Rethink. Quiz: Figure out which marketplaces have been successful (positive P&L) so far. If you find any, let me know. Trading (inventory based) is good but a costly affair. Got cash? Just in time ability? Drop shipping? Subscription model? Check that out. Look for examples in each model.
Target Group, TG
Is there a specific audience group you're looking to target? This should be clear. This can become a complicated exercise if you are a general merchandiser – Amazon.com. Look for demographic and / or psychographic traits.
Brand Name
A name should position you uniquely and ideally also communicate to your TG what your site is about. That would help you with the task of communicating easily with your TG. Unless you have deep pockets to push a communication. Think Monster.com as a job portal. What does a monster have to do with a job? "I'm looking for one monster of a job", "I got a monster of an offer'? Is that it?  "Whale of a job" works too. Whale.com, anyone?
Once your brand name is set, how would you go about communicating it? What are the 'emotions' you're looking to invoke in people.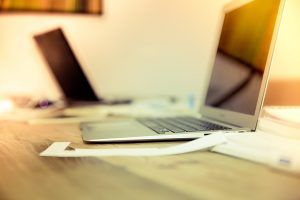 Website / App design
Your website / App should feel contemporary, plus it should be reflective of your brand and positioning to the TG. This one's easier said than done.
Merchandising
Are you living up to your positioning? Do you have the right products that place you apart, or in the league?
Logistics
This one's an elephant. Make sure your forecasted profits / per unit economies include the cost of logistics. I had once imported beautiful products from China that served latent needs of consumers. I was bang on! The market picked up in India.  However, I learnt the hard way, that the cost of shipping ate away into most of my profits. And what was left wasn't worth the hassle. I shut down.
Customer Service vs Customer Delight
A customer orders a product. You ship it. The customer receives the right product, with the right quality, within the defined time. If the customer wishes to return the product, you arrange for a reverse pick-up, and quickly. That's what you are supposed to do. That's basic customer service! That's expected. You don't even do this right & you lose a customer, or many of them. What about customer delight? What would you do? What would keep the customer coming back to you?
Once these basic start-up tips are considered, your online venture is ready to launch. Go live!
In the next post, I'll delve upon basic digital marketing to-dos before turning to paid as you're now ready take the next step.
Source: Marketingctr.com